Sponsoring creative talent
Alchemy Creative Solutions Ltd is delighted to sponsor Chris Andrews' Retrospective exhibition at The Norwegian Church Arts Centre, Cardiff Bay.  Managing the design and print for this important retrospective has been a real pleasure.

Christopher Andrews passed away in 2008 at the age of 38. He studied, lived and worked in Cardiff showing promise as an exceptional artist in fine art with his work exhibited locally and abroad. This show is in memoriam of a talented life lost too soon.
"Looking at Chris's drawings makes you want to go out and draw"
Steve McDade | Fine Art Lecturer, Southampton Institute, 1992

"A very interesting young artist, always an enthusiastic student who made perceptive comments. So sad to hear he passed away"
Prof. Anthony Howell  | Cardiff School of Art, 2013
The exhibition is curated by Gideon Hall and will continue from
Monday 15th to Sunday 21st April 2013 (closed Saturday 20th).
The Norwegian Church Arts Centre
Harbour Drive, Cardiff Bay  CF10 4PA
Tel: +44 (0) 29 2087 7959 | Open daily from 10.00am – 6.00pm.
Free admission. www.norwegianchurchcardiff.co.uk
Learn more at:
www.christopherandrewsart.wordpress.com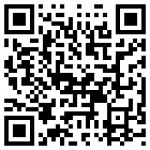 Need help with your print or online presence? We can help.
If you've always fancied your own business, but were put off by the high set-up costs for that company logo, your promotional material or first website – then maybe we can help?  No job is too big or too small.
Find out more here
Chris Andrews Retrospective Exhibition | Print
Some of the artwork designed by Alchemy for the Christopher Andrews Retrospective Exhibition (above & below).